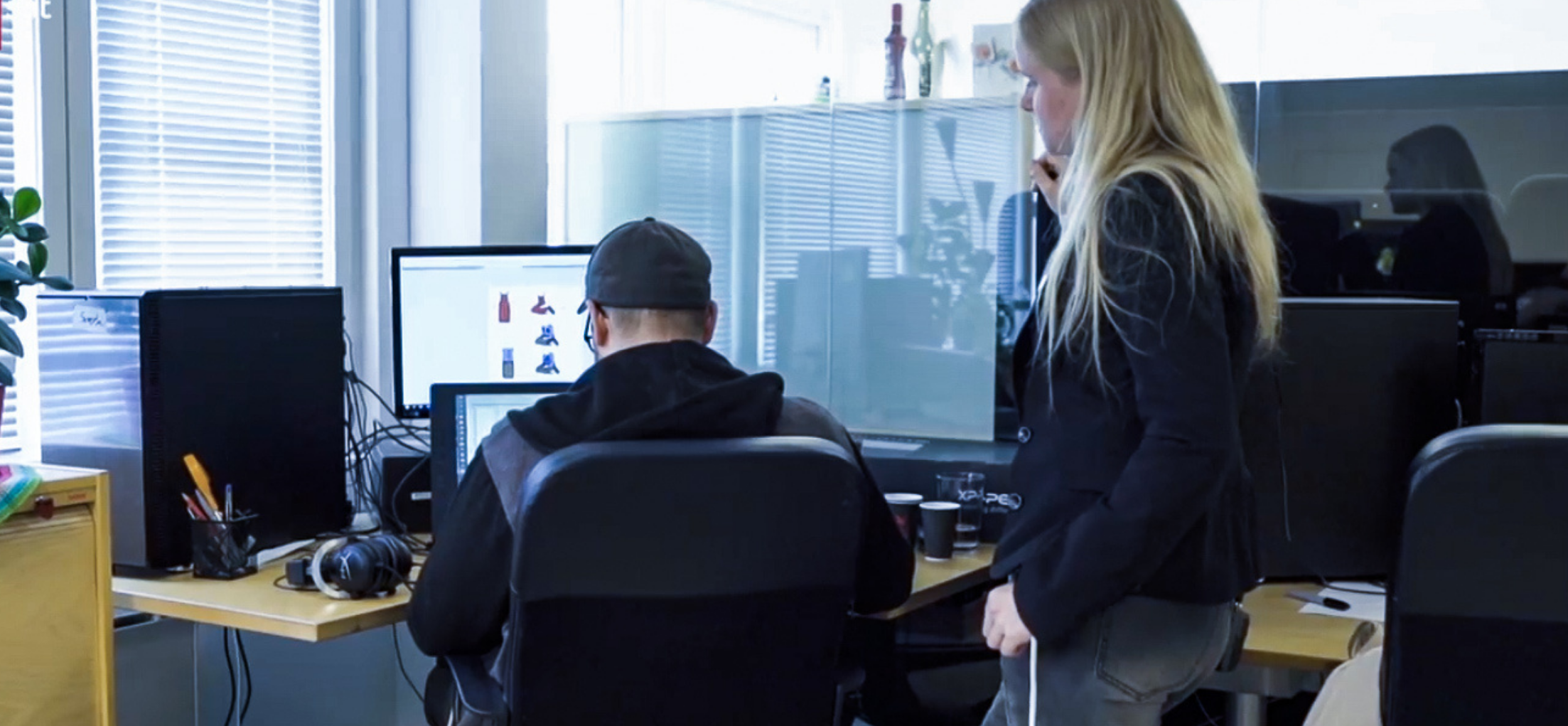 2D Artist/ Texture Artist
We are seeking a versatile and talented 2D artist to join our team to work with us on the development of both 2D- and 3D games. You will be working among a team of other artists to create in-game content, create concepts and sketch ideas for the rest of the team. Also, you will be working on texturing 3D models using Substance Painter to be implemented in Unreal Engine.
What you will work with
Working in photoshop, creating sketches, blueprints, and storyboards for our 3D games.

Collaborating with our art director and writer to visually communicate ideas clearly to the rest of the team.

Creating finalized 2D assets in a hand-drawn style, such as background- and character art and UI elements.

Working in Substance Painter and Photoshop, following a texture workflow to create textures in a realistic / stylized art style.
Needs to have:
Artistic drawing abilities, good sense of shapes, values, colors and composition, being able to produce and present sketches quickly

Being able to follow art directions to follow a specific art style

Being able to create high-quality 2D artwork

Experience working with Substance Painter, good sense of PBR workflow
Not necessary, but nice to have (one or more for extra bonus points):
Experience in working with animation and / or motion graphics

Experience in working with UI and UX

Experience in graphic design and typography

Experience working with textures and materials in Unreal Engine

Experience working with Substance Designer, being able to create smart materials, and setting up a materials library

3D modeling experience, knowledge about making UVs and baking 3D models
What we provide
Open and supportive work environment

Working on impactful games

Opportunity to get involved with all creative aspects of development

A work environment that cares about your personal and professional growth

Norwegian work-rights

1 month paid vacation

Work insurance

Paid sick days

No unpaid overtime work

No crunch
Required application & Portfolio Materials
Cover Letter (optional)

Portfolio demonstrating relevant artistic skills required

Must be willing to complete an art test if required to do so
Sarepta studio will never discriminate against anyone, no matter their race, color, religion, sex, sexual orientation, gender identity, gender expression, national origin, or disability and will not be interested in hiring anyone who would not follow our example.
This is a full-time position, starting in September / October. Apply by sending your CV and work portfolio to catharina[dot]bohler[at]sareptastudio[dot]com